What's Included in our House Plans?
Each of our house plans is the culmination of hundreds of hours of effort from our talented designer. These plan sheets include everything that you need for site-specific engineering and permitting.
We're proud to offer the most detailed and well conceived construction drawings in the industry. Our drawings are carefully designed to allow you, the owner, to choose your own material & finish specifications.
Don't forget, free access to our construction toolkit knowledge base below!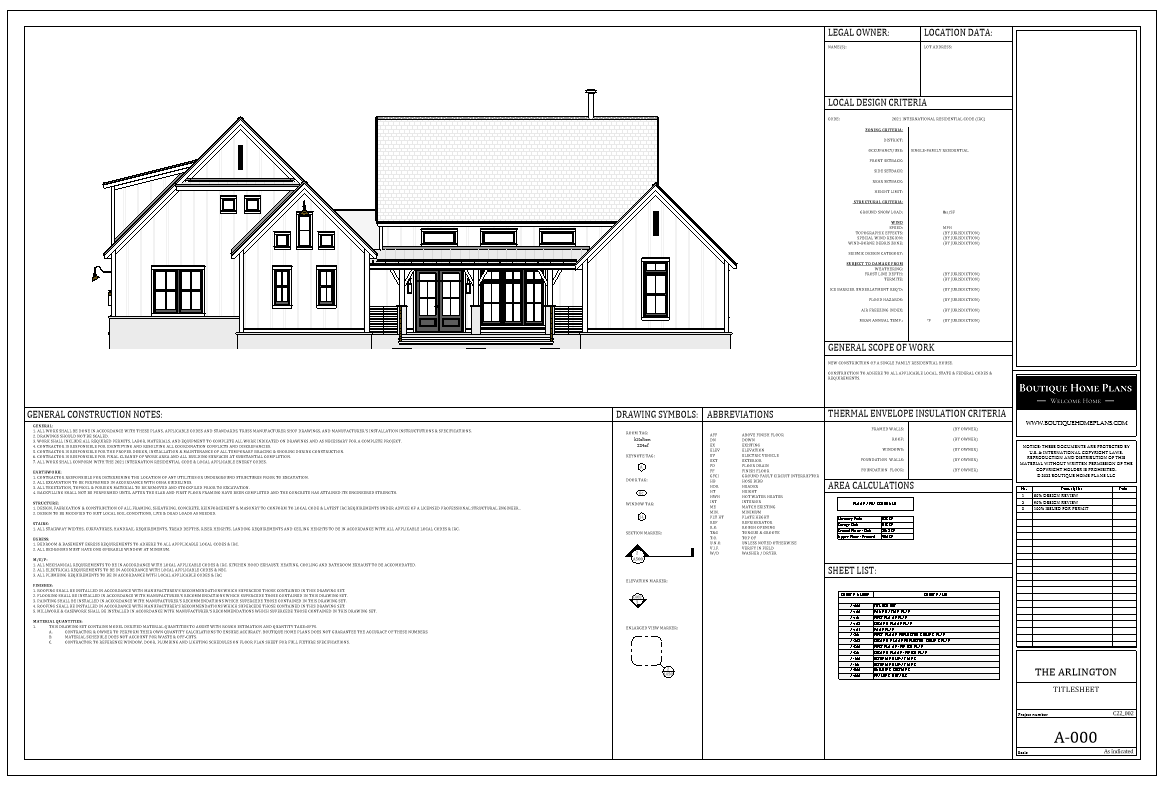 COVER SHEET & GENERAL NOTES
The cover sheet includes some basic information about the plan, some blanks that can be filled in for identifying information about your parcel and some notes to the general contractor. 
The cover sheet also lists the building code that the plan was designed to. Our house plans are designed to the latest version of the International Residential Code (IRC). This sheet also includes the square footage calculations. Lastly, the cover sheet includes a sheet list with all the sheets included in your house plan.
FOUNDATION PLAN
For our plans, you have the option to select from different foundation types (slab, crawlspace or basement).
This plan sheet includes dimensions, code notes and section details your builder will need. We also show and dimension all underslab plumbing (drain) stub locations.
Our foundation plans include details to allow for site-specific flexibility in setting your finished floor elevations to match the grade. 
FLOOR PLANS
The floor plan sheets contain the bulk of the information that you contractor needs for framing. Here you'll find wall layouts, wall types, dimensions, section references, detailed window and door schedules and more.
ROOF PLAN
The roof plan specifies eave overhangs, section and assembly details, dimensions and pitch to ensure that your framer and roofer have everything they need in order to build a proper roof assembly in accordance with the latest in building science.
We conveniently show all of the bearing walls/columns below to speed up design and layout. We go to great lengths to design an easily maintainable roof with the best details to prevent leaks and maintenance problems.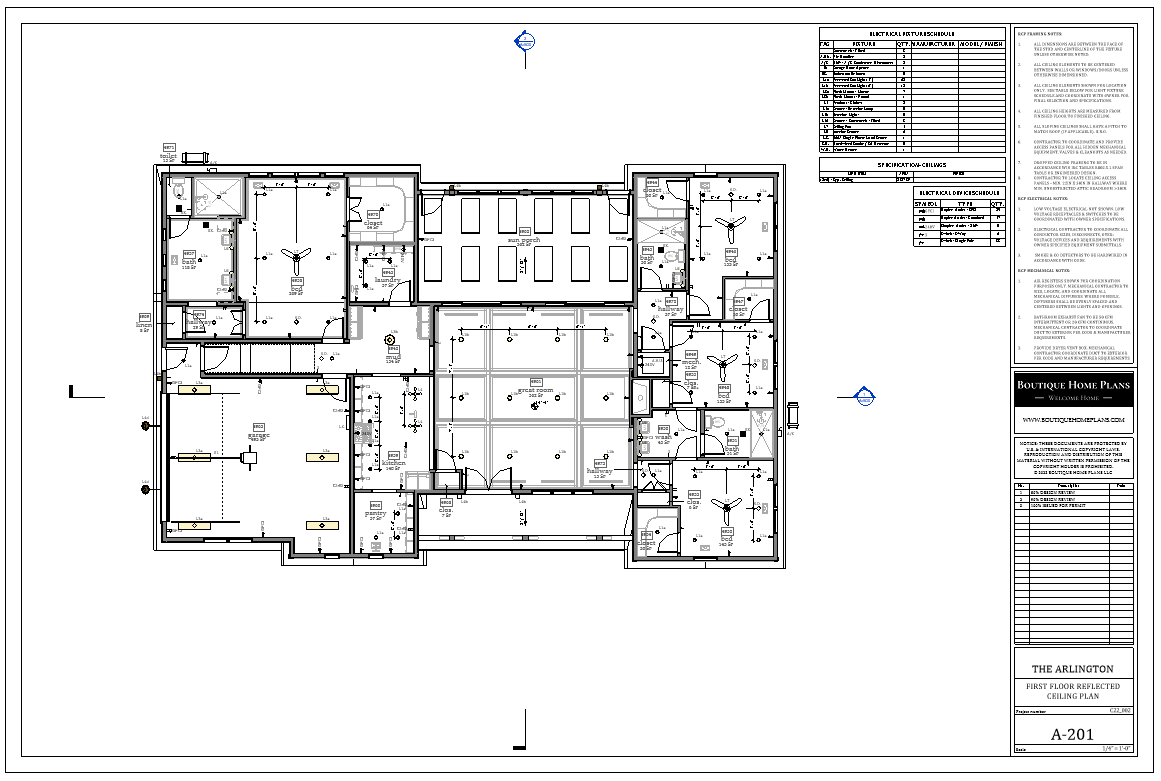 REFLECTED CEILING PLANS
The reflected ceiling plan (RCP) is a mirror of your floor plan (looking upwards). It's used to show ceiling elevations, specialty details like ceiling coffers and more!
This sheet doubles as your electrical layout plan, showing light fixture, electrical equipment, outlet and switch locations.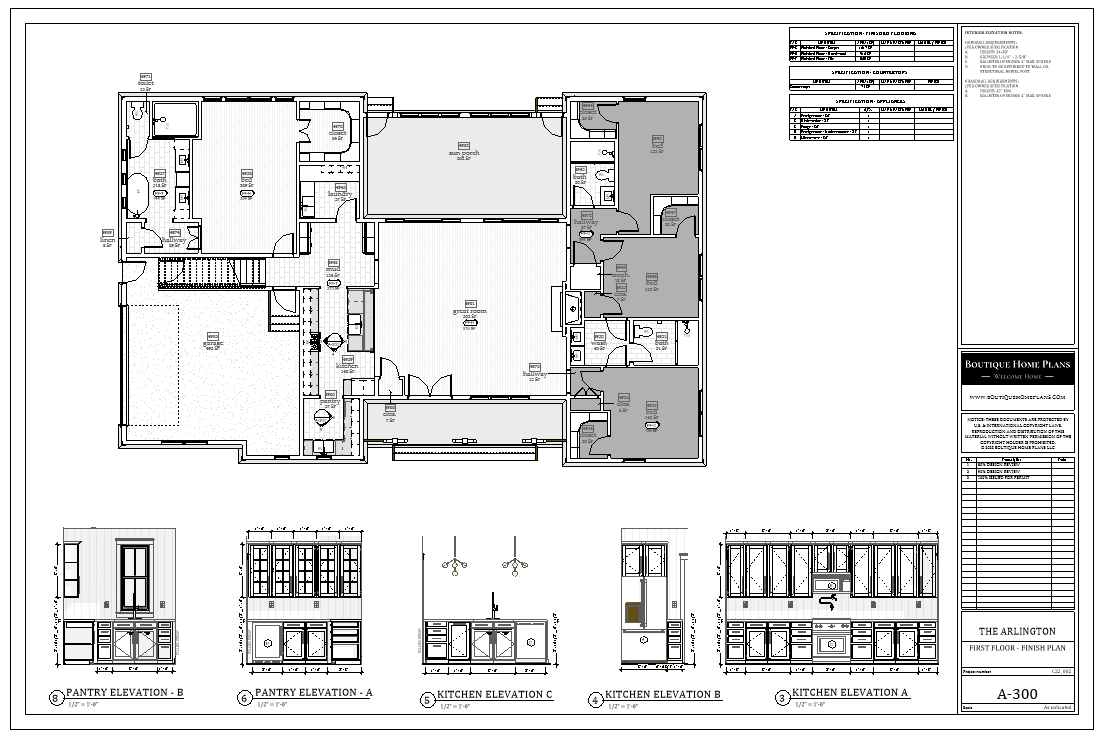 FINISH PLAN & INT. ELEVATIONS
The finish plan includes optional flooring layouts, interior cabinetry elevations, and appliance schedules.
Not that this plan can be superceded by the owner's own flooring layout or cabinetry design provided by the cabinetry manufacturer.
EXTERIOR ELEVATION PLANS
The elevation plan sheets show what the exterior of your home will look like from all four sides. ​On these plans we provide dimensions, tag windows and doors, show window grids, reference details for trim/millwork and masonry.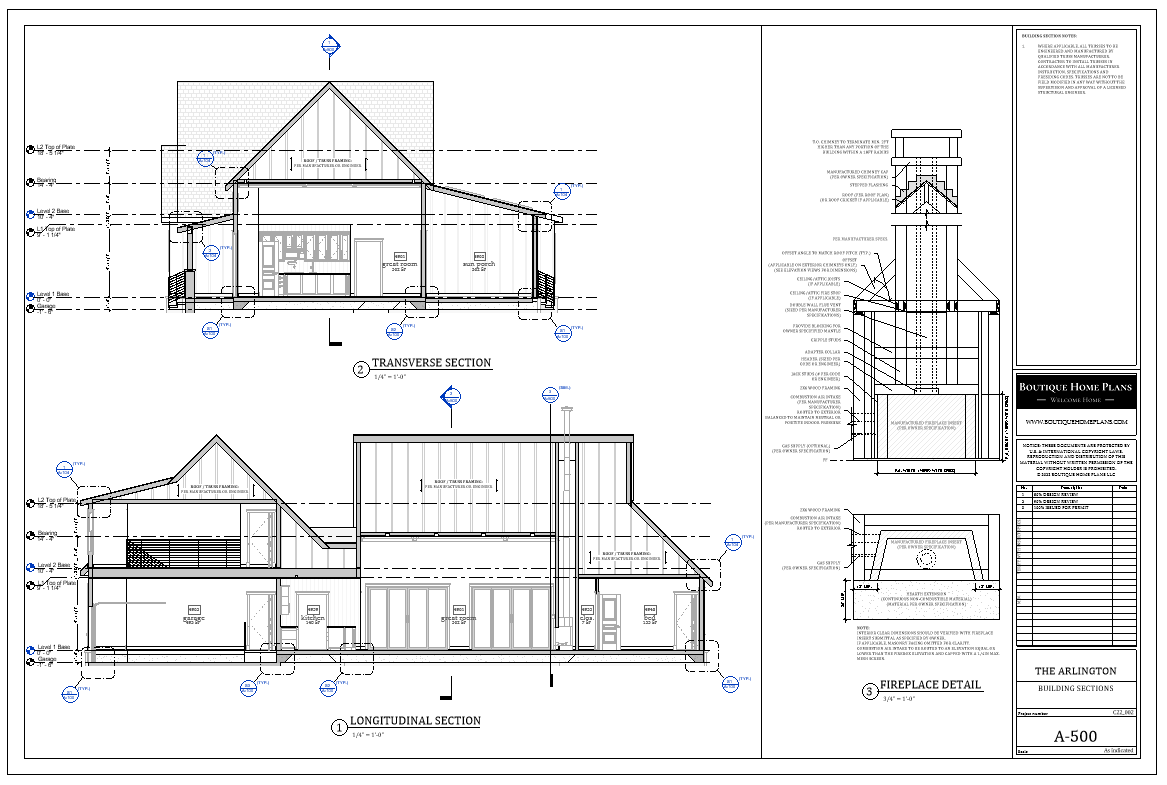 BUILDING SECTIONS
The building section sheet shows your house plan as if it was cut straight down the middle in each direction. We show as many sections as needed, depending on how complicated the building is. Generally, the building sections are used to illustrate floor heights, plate heights, staircases, and provide a clear picture of how the structure will be supported.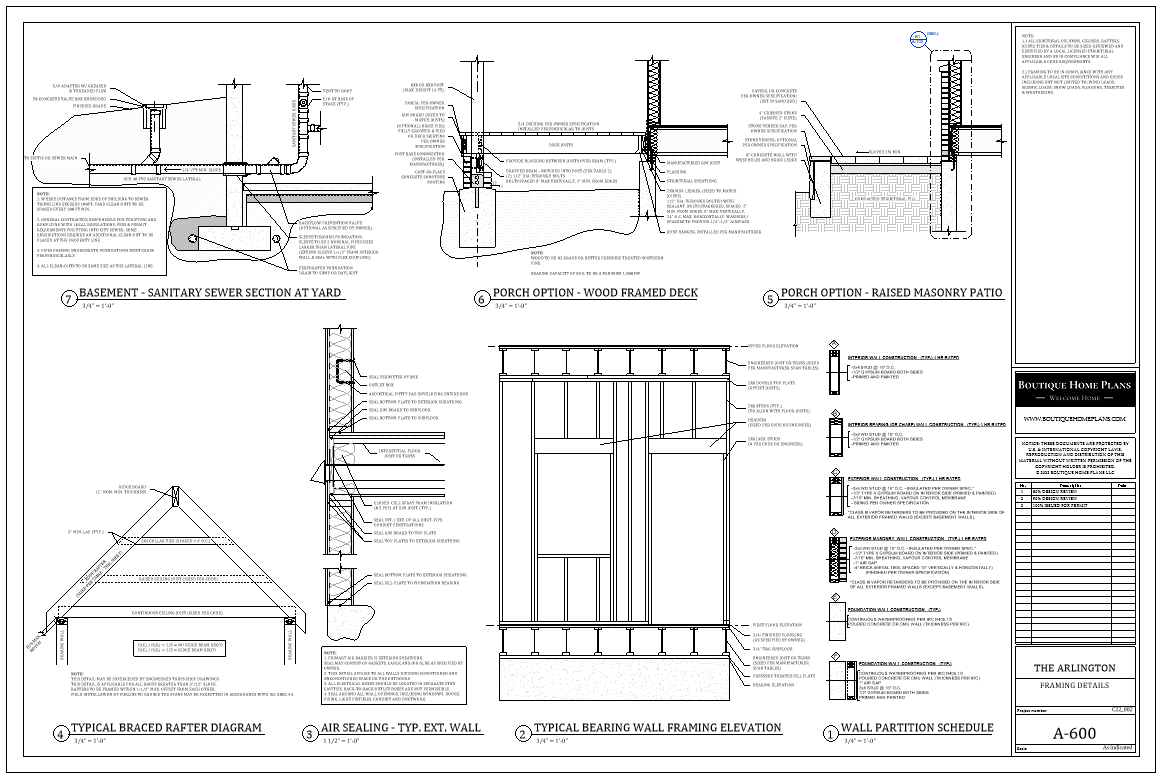 FRAMING DETAILS
The framing details sheet includes everything to ensure that your home is framed to the highest standard. 
Typical wall sections and elevations accompany porch and patio construction details. We also include a cutting-edge air sealing detail to ensure that your home is built 'very tight' which can save you hundreds of dollars in energy costs annually. 
"This is the most detailed and useful set of plans we've ever come across."
-Multi-Generational Custom Home Builder, Maine USA
Material Take-Off & Cost-to-Build
Precision material quantities are taken-off, and listed on the each relevant page of our plansets.
Our material take-off (or quantity take-off) is designed to both assist contractors in preparing bids and prevent homeowners from getting overcharged by providing you with an accurate list of all the materials used to build your house before any work begins. Since we design all of our homes in a hyper accurate 3D model, we have the unique benefit of being able to provide a fast and extremely precise material take-off.
Take-Off Estimate Includes:

Foundation Plan:

➣Floor/Garage Slab Area (SF)

➣Floor/Garage Slab Perimeter (LF)

➣Floor/Garage Slab Volume (CY)

➣Exterior Decking / Patio Area (SF)

Floor Plans:

➣Wall Areas (by type of framing) (SF)

➣Window Quantities (by type) (EA)

➣Door Quantities (by type) (EA)

➣Plumbing Fixture Quantities (by type) (EA)

Roof Plan:

➣Roof Framing / Finish Area (SF)

➣Fascia Length (by type) (LF)

➣Drip Edge Length (LF)

➣Gutter Length (LF)

Take-Off Estimate Includes:

Reflected Ceiling Plan:

➣Ceiling Areas (by type) (SF)

➣Electrical Device Quantities (by Type) (EA)

➣Light Fixture Quantities (by type) (EA)

Finish Plan:

➣Finish Flooring (by type) (SF)

➣Countertops (SF)

➣Appliance Quantity (by type) (EA)

Exterior Elevations:

➣Total Siding Area (SF)

➣Corner Trim Length (LF)